Dr. Tiffany Wood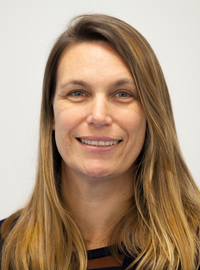 Position:

Senior Knowledge Transfer Fellow

Research Theme:

Research Group:

Institution:

Edinburgh

Email address:

Website:

Telephone number:

+44(0) 131 651 7687

Address:

School of Physics and Astronomy, James Clerk Maxwell Building, Peter Guthrie Tait Road, Edinburgh, EH9 3FD, United Kingdom
Research interests
Tiffany runs the Edinburgh Complex Fluids Partnership (www.edinburghcomplexfluids.com) working to help companies with product innovation and providing consultancy in formulation science, processing and product characterization.  Tiffany draws on the knowledge of the Soft Matter Physics Reserach Group, at the University of Edinburgh, on dispersions, emulsions, gels, liquid crystals and bacteria behaviour to help solve problems and develop innovative solutions for industry.  ECFP works with companies from a wide range of industries including the pharamaceutical, cosmetic, food and drink and agrochemical sectors.
Tiffany's academic research interests are in the self assembly of colloids through anisotropic solvents such as liquid crystals.
Tiffany is a member of the Young Academy of Scotland and is on the Member's Advisory Group of the Society of Chemical Industry.
Research outputs
Physical and electrical characteristics of EDM debris

,

Journal of Materials Processing Technology

,

229

, p.

54-60

(2016)

Fast Diffusion Reaction in the Composition and Morphology of Coprecipitated Carbonates and Nitrates of Copper(II), Magnesium(II), and Zinc(II)

DOI

,

Industrial and Engineering Chemistry Research

,

54

,

5

, p.

1555-1563

(2015)

Innovating ways to watch paint dry

,

PPCJ Polymers Paint Colour Journal

,

205

,

4604

, p.

46-47

(2015)

Dr Tiffany Wood interviewed at the ECFP workshop on formulation at the Natural Product Biotechnology conference

(2014)

Book Review of Functional Molecular Gels

DOI

,

Liquid Crystals Today

,

23

,

4

, p.

2589-2596

(2014)

Deep study into pain relief treatment

(2013)

Colloidal particles at the interface between an isotropic liquid and a chiral liquid crystal

DOI

,

Soft Matter

,

8

,

32

, p.

8422-8428

(2012)

A Self-Quenched Defect Glass in a Colloid-Nematic Liquid Crystal Composite

DOI

,

Science

,

334

,

6052

, p.

79-83

(2011)

Self-Organization of Particles with Planar Surface Anchoring in a Cholesteric Liquid Crystal

DOI

,

Langmuir

,

26

,

16

, p.

13502-13510

(2010)

Electrostatic Charging of Nonpolar Colloids by Reverse Micelles

DOI

,

Langmuir

,

24

, p.

6530-6541

(2008)
Last updated: 19 Feb 2018 at 21:11