Prof. Judy Hardy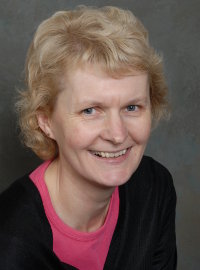 Position:

Chair in Technology Enhanced Physics Education

Institution:

Edinburgh

Email address:

Website:

Telephone number:

+44 (0)131 650 6716

Address:

School of Physics and Astronomy, James Clerk Maxwell Building, Peter Guthrie Tait Road, Edinburgh, EH9 3FD, United Kingdom
Research interests
I lead the Physics Education research group at the University of Edinburgh.  My research interests are in developing and evaluating evidence-based educational strategies that improve student learning in physics and related disciplines.  I am particularly interested in the student experience of learning, teaching, assessment and feedback and in the ways that this can inform educational development.
Teaching
I teach across a range of courses at both undergraduate and taught postgraduate level. Currently this includes the courses Modern Physics and Scientific Programming. I am also Course Organiser for the Science Education Placement: Physics course and for the MSc in High Performance Computing dissertation.
I am the Senior Tutor for the School and Year Coordinator for the Senior Honours and Integrated Masters years.
Research outputs
Learning from peer feedback on student-generated multiple choice questions: Views of introductory physics students

DOI

,

Physical review physics education research

,

14

,

1

, p.

10119-10111

(2018)

Teacher-student discourse in active learning lectures

DOI

,

Teaching in Higher Education

, p.

1-17

(2018)

Can dual processing theory explain physics students' performance on the Force Concept Inventory?

DOI

,

Physical review physics education research

,

12

,

2

(2016)

Characterizing interactive engagement activities in a flipped introductory physics class

DOI

,

Physical review physics education research

,

12

,

1

(2016)

Analyzing learning during Peer Instruction dialogues

DOI

,

Physical review special topics-Physics education research

,

10

,

2

(2014)

Scaffolding student engagement via online peer learning

DOI

,

European Journal of Physics

,

35

,

4

(2014)

Student-Generated Content

DOI

,

International Journal of Science Education

,

36

,

13

, p.

2180-2194

(2014)

How Learners Change: Critical Moments, Changing Minds

, p.

114-127

(2010)

How Design of Online Learning Materials Can Accommodate the Heterogeneity in Student Abilities, Aptitudes and Aspirations

,

Learning and teaching in Higher Education

,

2

, p.

3-25

(2008)

Ligand Discovery on Massively Parallel Systems

DOI

,

Ibm journal of research and development

,

52

, p.

57

(2008)
Last updated: 19 Feb 2018 at 21:11