Prof. Charles Cockell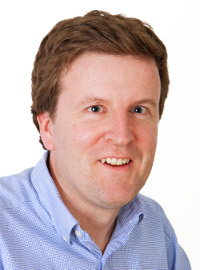 Position:

Chair of Astrobiology

Research Theme:

Research Group:

Institution:

Edinburgh

Email address:

Website:

Telephone number:

+44 (0) 131 650 2961

Address:

School of Physics and Astronomy, James Clerk Maxwell Building, Peter Guthrie Tait Road, Edinburgh, EH9 3FD, United Kingdom
Research interests
My research group is interested in Astrobiology. As a discipline, it seeks to understand the origin, evolution and distribution of life in the Universe. Our particular research focus lies in the study of life in extreme environments and understanding the the diversity, processes and biosignatures of life in extremes and the potential habitability of extraterrestrial environments. 
Our work is conducted within the UK Centre for Astrobiology, a virtual astrobiology centre we established in 2011 that is affiliated with the NASA Astrobiology Institute. You can find more about this centre at www.astrobiology.ac.uk
Teaching
I am currently Course Organiser and teach on the pre-honours Astrobiology course (PHYS08051) at the University of Edinburgh (with Ken Rice). It seeks to give students a grounding in interdisciplinary science and the diverse disciplines including physics, astronomy, geology, biology and chemistry relavant to astrobiology.
I oversee and teach half of the SUPA Astrobiology and Search for Life course (SUPAASL), a graduate course in astrobiology.
I teach and run a Massive Open On-Line Learning (MOOC) introductory course on Astrobiology (https://www.coursera.org/learn/astrobiology). The course has attracted 130,000 students since it began.
I also direct Life Beyond, an education program for prisons that uses astrobiology and the design of Mars stations to advance science education and space exploration through prisons.
Through the UK Centre for Astrobiology, we also run the Astrobiology Academy (www.astrobiologyacademy.org), an initiative I established to develop curriculum materials and lesson plans for primary and secondary schools. 
Research outputs
BASALT A: Basaltic Terrains in Idaho and Hawaii as Planetary Analogues for Mars Geology and Astrobiology

DOI

,

Astrobiology

(2018)

Using exoplanets to test the universality of biology

DOI

,

Nature Astronomy

,

2

,

10

, p.

758-759

(2018)

Tactical Scientific Decision-Making During Crewed Astrobiology Mars Missions

,

Astrobiology

,

19

,

3

(2018)

Growth, Viability, and Death of Planktonic and Biofilm Sphingomonas desiccabilis in Simulated Martian Brines

DOI

,

Astrobiology

(2018)

Subsurface scientific exploration of extraterrestrial environments (MINAR 5)

DOI

,

International Journal of Astrobiology

, p.

1-26

(2018)

Y-Mars: An Astrobiological Analogue of Martian Mudstone

DOI

,

Earth and Space Science

(2018)

Building a Geochemical View of Microbial Salt Tolerance: Halophilic Adaptation of Marinococcus in a Natural Magnesium Sulfate Brine

DOI

,

Frontiers in Microbiology

,

9

(2018)

The UK Centre for Astrobiology

DOI

,

Astrobiology

(2018)

Rapid colonization of artificial endolithic uninhabited habitats

DOI

,

International Journal of Astrobiology

, p.

1-16

(2017)

The responses of an anaerobic microorganism, Yersinia intermedia MASE-LG-1 to individual and combined simulated Martian stresses

DOI

,

PLoS One

,

12

,

10

(2017)
Last updated: 19 Feb 2018 at 21:11